… would taste as sweet?! But at Somerled, we prefer them delicate and dry!
If there are a million ways to make a red wine, there are a billion ways to make a rosé. (Fact). Why?
Firstly, you can use ANY red wine grape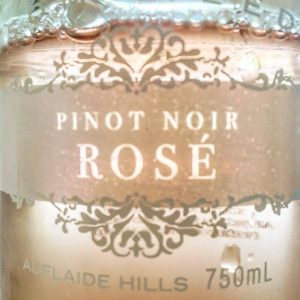 In Australia, the more common varietals used to make Rosé include shiraz, pinot noir and grenache. But also, merlot and cabernet sauvignon. Rob has used sangiovese to great effect in the past, but he absolutely favours that gorgeous perfume of pinot noir. Each carries its own flavour profile – cherry, perfumed, mulberry – just like the big reds.
Secondly, there are several ways to make it
Blending
Mix a red and white wine together and what do you get? A crudely made and not necessarily fabulous tasting rosé! This method is generally frowned upon.
Saignée ('san-yay') method
Rosé can also be made using the Saignée, or 'bleed' method. This involves 'bleeding off' a portion of the juice into a separate vat to finish fermentation. The remainder goes on to make red wine.
Maceration
When making big red wines, winemakers will crush, press right down and leave that juice on skins for days. They want maximum flavour, tannin and colour.
To make a rosé in this way, you simply need to leave it 'on skins' for a shorter period of time. But how long? Rob likes his Rosé fine, soft and pale – so he can't have it pressed for too long or there will be too much tannin in the resulting wine. It is only ever in contact with the skins for a couple of hours. Others like to press for ages (up to 24 hours) and come up with a darker, more tannic version.
Thirdly – sugar
Rob ferments his right down so it's bone dry, like the French. But with rosé in Australia, there has been a longstanding trend to stop fermentation before it finishes so that not all sugar is fermented – and you are left with a sweeter wine which can be appealing to young drinkers.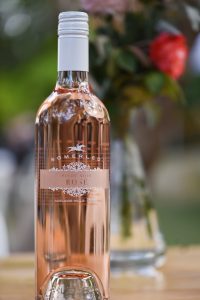 The permutations in the way these three aspects can be approached are endless. Of course .. if you'd like to try an Adelaide Hills Trophy Winner .. best order some of ours! (Shameless) (But true).