Well, not entirely new. Those of you who have been with us for a while will remember our 2009 Picnic Races Cabernet Sauvignon and our 2010 Picnic Races Cabernet Sauvignon/Cabernet Franc.
That's right… Rob has finally caved under the pressure of requests from some key Jockey Club members (you know who you are!) and perhaps a little from Heather as well!
Enter our 2017 Cabernet Sauvignon!
But the truth of the matter is, Rob is a huge fan of this variety. According to him Cabernet, Pinot Noir, Chardonnay and Riesling are the "crème de la crème" of wine varieties. Not that there is anything wrong with the others… obviously!
100 years on…
This particular wine though has a special meaning for Rob. He is making it in commemoration of 100 years since the death of his grandfather, Stephen Bowd.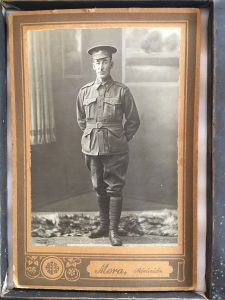 For those of you unfamiliar with the Somerled story, it starts with Stephen – a successful horseman. On April 20th, 1908 at the Oakbank Picnic Races in the Adelaide Hills, he rode a horse called Somerled, winning the Amateur Steeplechase by 20 lengths.
Rob never knew his grandfather. Stephen was killed in the First World War near Ypres in 1917. Rob's mother Bett, however, was most proud of the Somerled brand and the cellar door concept. She saw what Rob and his family created with Somerled as a great acknowledgement of her father, who would have enjoyed the tribute enormously.
An Adelaide Hills Cabernet?
No, Cabernet struggles to ripen well in the Hills cool climate. Rob was looking for grapes in the Wrattonbully wine region in Naracoorte, but in the end, he wasn't happy with the quality. He eventually discovered a beautiful parcel of fruit in the Clare Valley, thanks to long-term Somerled friend Greg Koch. The berries were small and evenly spaced (see photo). They ripened effortlessly during their inherently long growth period.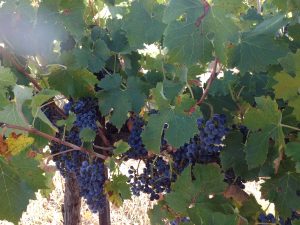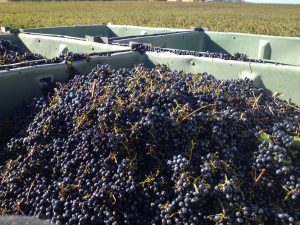 Winery update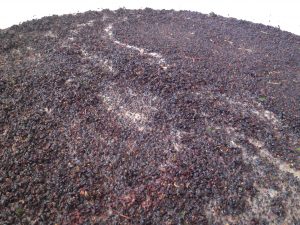 So far it has had just over a year in fairly new French oak barrels. It has been racked and returned three times now with its fourth happening in the next few weeks.
There is no mistaking the variety when you taste this one. It has those characteristic mulberry flavours and firm tannins. With each rack and return, Rob has seen it fill out and soften.
Don't get too excited just yet…
You've got a little while to wait! According to Rob, he MAY be seriously considering taking it out of barrel and bottling it this time NEXT YEAR!
Whatever happens, you will be the first to hear about it. And make sure to keep an ear out for what will no doubt be an exciting launch event!